StygianCore v2019.03.01 has been released!
Continue reading StygianCore 2019.03.01 Released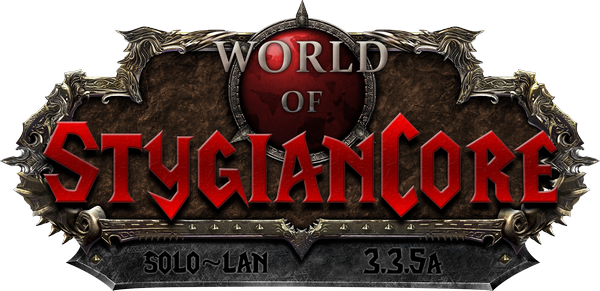 Continue reading StygianCore Released
AzerothCore Modules | Download
The projects released today are the result of a few months work learning how to work with TrinityCore (TC) and AzerothCore (AC). The repo includes original modules written by myself, modifications to existing AC modules, and C++ scripts for TC I've ported to AC modules. Modifications made to existing AC modules change a few things here and there so they adhere to specifics for my server and/or make them easier to deal with by providing configuration options that can be changed without recompiling the core. Here's a list of what's in this initial release.
Continue reading AzerothCore Projects Released
Pagination